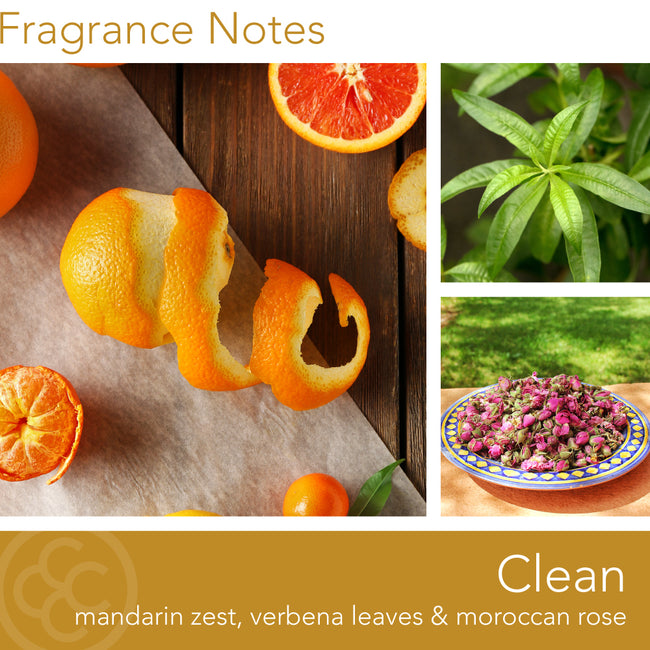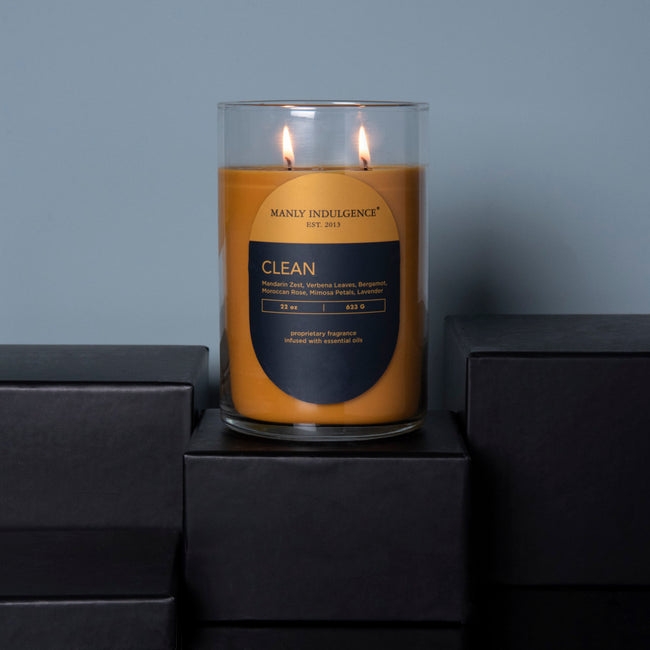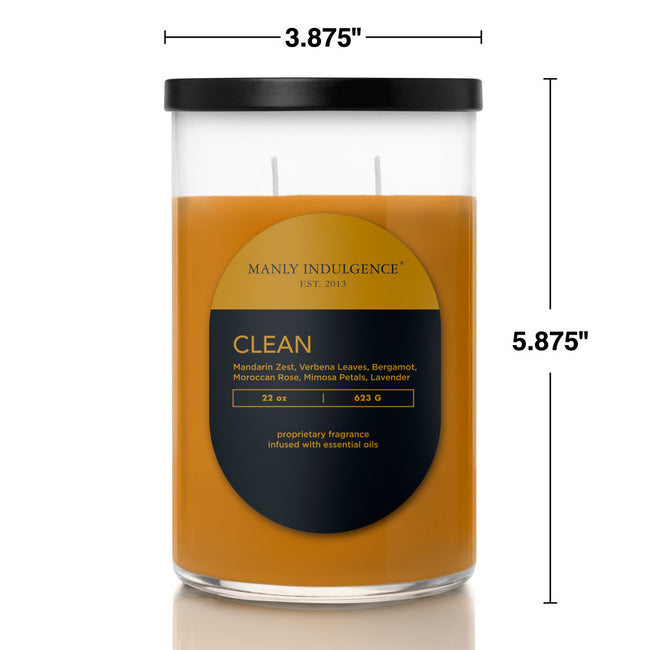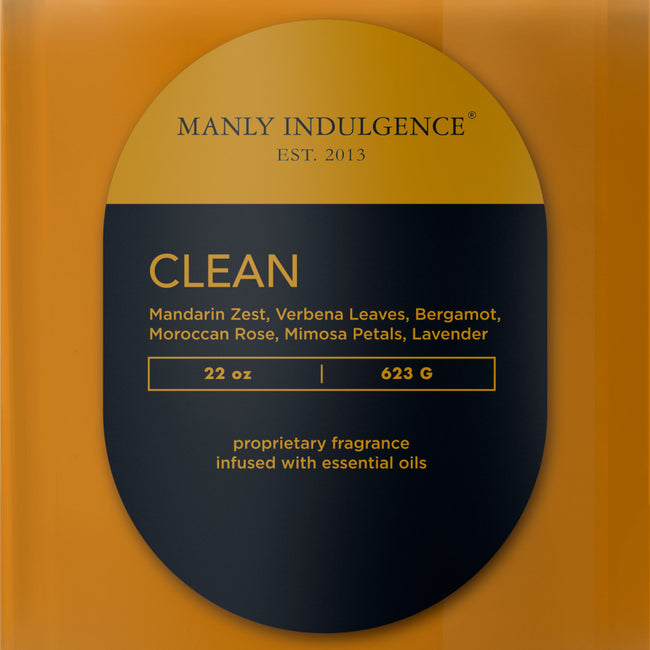 Freshen, revitalize, and exhilarate! Bright mandarin orange, smooth lavender, and rich amber woods provide a clean, rejuvenating fragrance. Poured to 22 ounces with our highest premium fragrance load, Clean will breathe new life into your space.
This fragrance is the perfect combination of mandarin, lavender, oakmoss, and woods. Poured in a crystal clear glass with rich golden wax, Clean will freshen any space.
CLEAN | A fresh and relaxed fragrance for men, bright mandarin zest blends with rich oakmoss and woodsy notes for a complex, refreshing aroma. A splash of lemon verbena captures the essence of pure freshness.
CRISP | This fragrance is for the unconventional modern man. With a crisp burst of mandarin zest cooled by oakmoss and amber, this is a bold, clean fragrance.
FRAGRANCE | Top: Mandarin Zest, Verbena Leaves, Bergamot Middle: Moroccan Rose, Mimosa Petals, Lavender Base: Cashmere Musk, Oakmoss, Amber Woods
Burn | Featuring two premium cotton wicks, this soy wax blend candle is loaded with deep, rich fragrance.
CAREFULLY CRAFTED | This 22 ounce candle from the Contemporary collection by Manly Indulgence is proudly poured in the USA.
The Contemporary Collection by Manly Indulgence is inspired by men's personal care, taking a cue from simple, clean, and bright fragrance and design to further your wellbeing.
I like the classic much better, especially the wooden wick
Contemporary Collection, Clean, 22 oz
I like the classic much better, especially the wooden wick