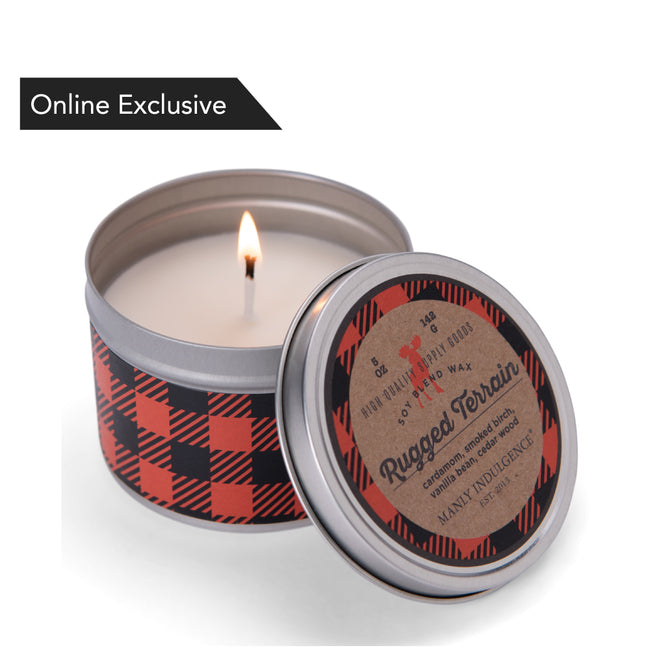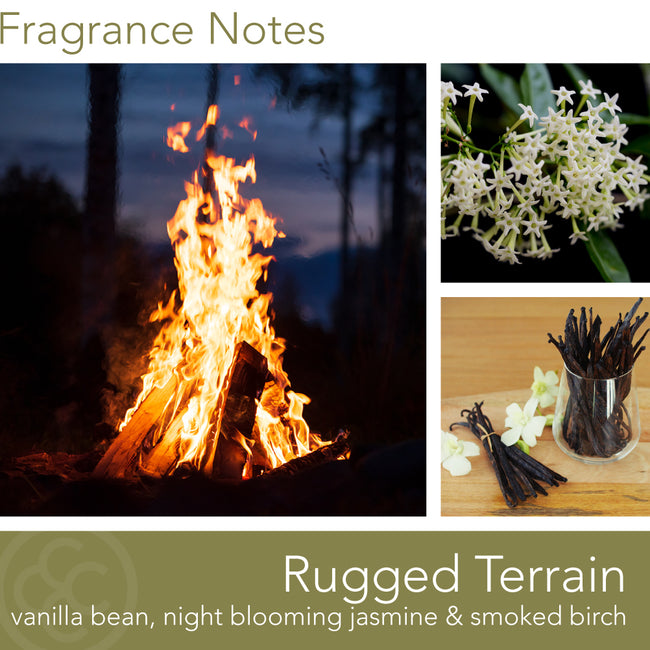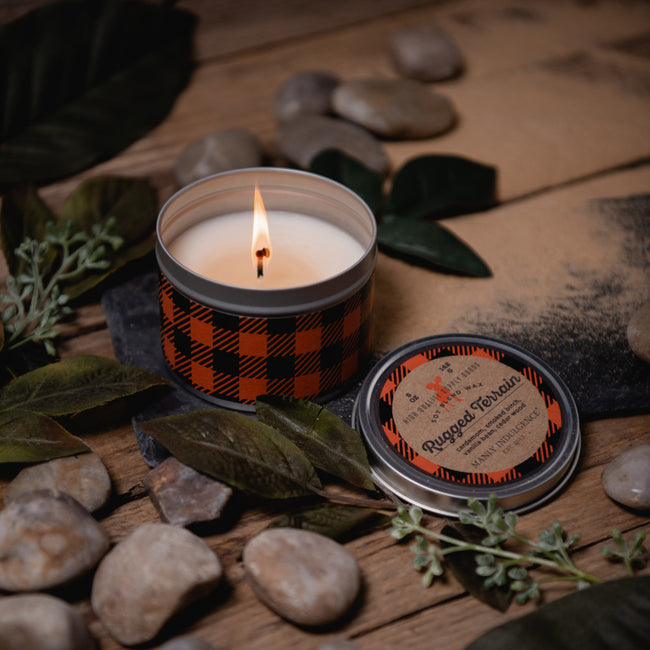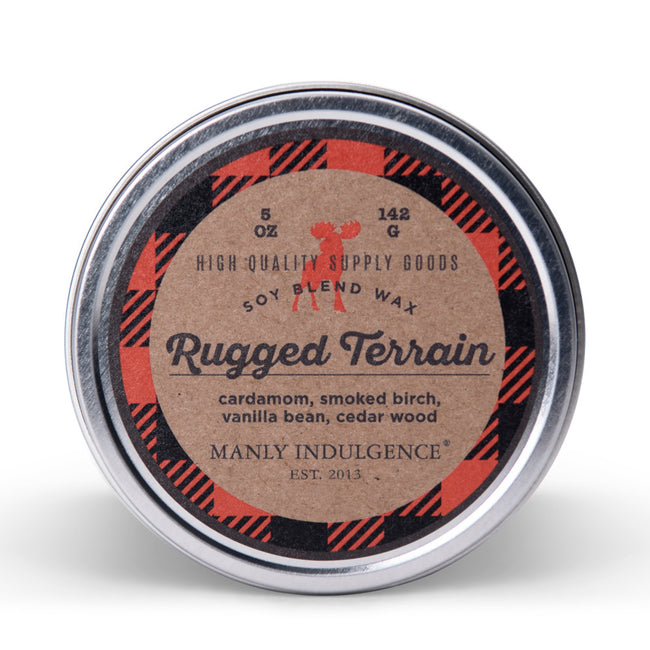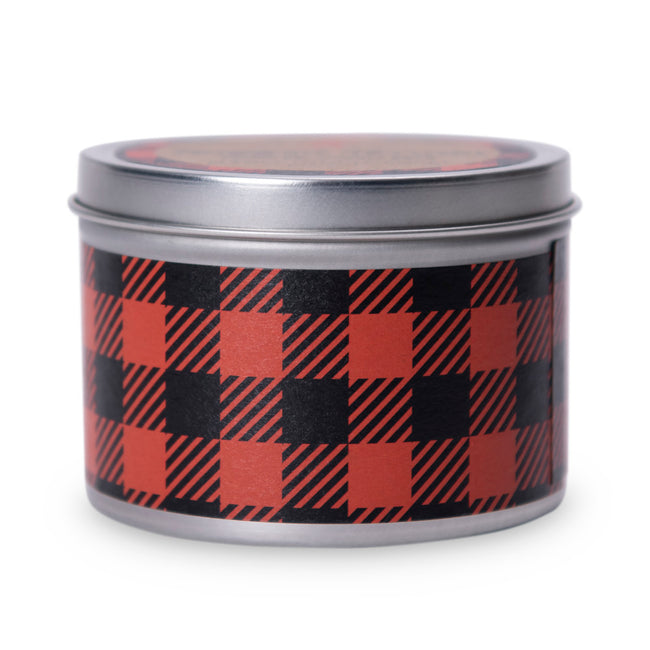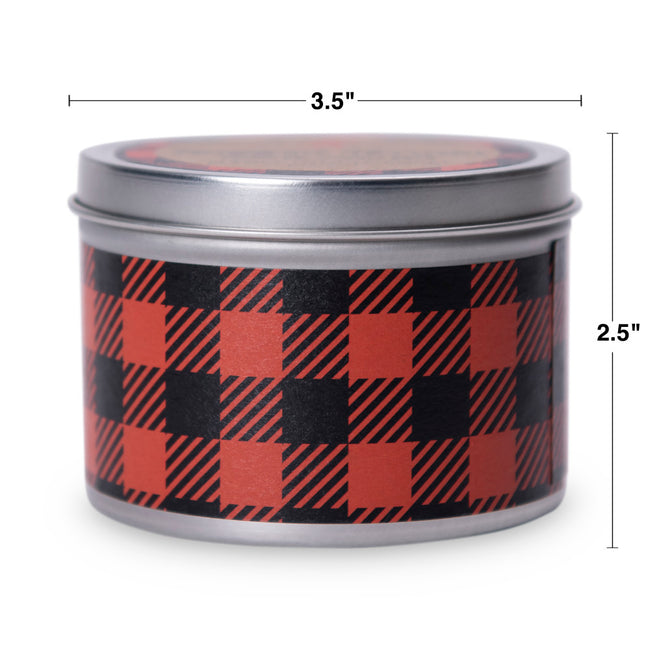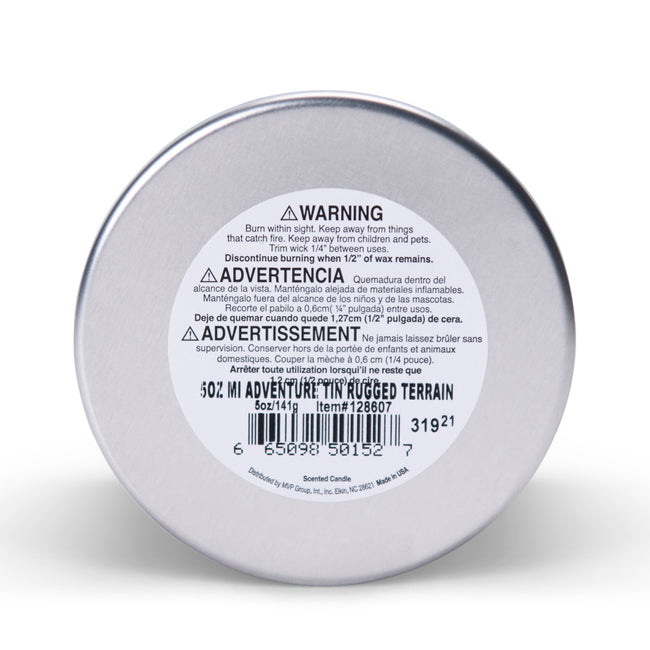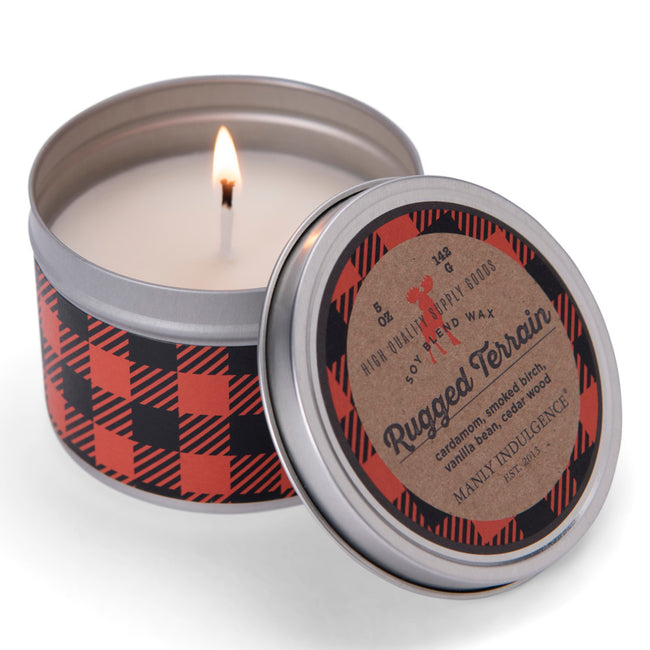 An adventure in rough terrain. This smoky, rugged candle is inspired by the deep scents of the great outdoors. Cardamom, campfire smoke, oakmoss, and cedarwood notes swirl together for a rich outdoors aroma. The candle boasts a high fragrance percentage for a powerful burn packed full of fragrance. This 5oz tin allows you to enjoy the great outdoors from your home in small dosages. This robust candle is wrapped in a full pattern label with a touch of color for an organic material feel. After the candle has been burned, the tin can be reused for any of your adventure needs!
This robust fragrance poured into a perfect sized tin transports you to rugged terrain with notes of cardamom, oakmoss, smoked birch, and campfire smoke.A vibrant label is accented by colored plaid and the unofficial mascot of the outdoorsman - a moose.
RUGGED TERRAIN | Call it a night after a day of hitting the harsh terrain with a smoky campfire that crackles around you. Smoked birch and a touch of sweetness from vanilla makes this robust, dynamic scent a winner.
CAMPFIRE | Cap your day of adventure off with a rugged campfire with notes of sweet vanilla, smoked birch, and smooth cedarwood. Kick off your boots after a long day of discovering Rugged Terrain.
FRAGRANCE | T: Cardamom, Vanilla Bean, Campfire Smoke M: Oakmoss, Night Blooming Jasmine B: Cedarwood, Smoked Birch, Vanilla Bean, Ebony
BURN | Featuring one premium cotton wick, this soy blend candle boasts a premium fragrance load for a powerful experience.
CAREFULLY CRAFTED | This 5 ounce candle from the Manly Indulgence Adventure line is proudly poured in the USA. Our history of USA manufacturing guarantees a premium quality product.
The Adventure Collection by Manly Indulgence combines dynamic fragrance inspired by nature to transport you the great outdoors. These masculine candles are poured into a perfectly sized 5 ounce tins and wrapped in bold labels that are perfect for you outdoors lover. The Adventure collection takes you on an exciting expedition.
Adventure Gift Tins, Rugged Terrain, 5 oz