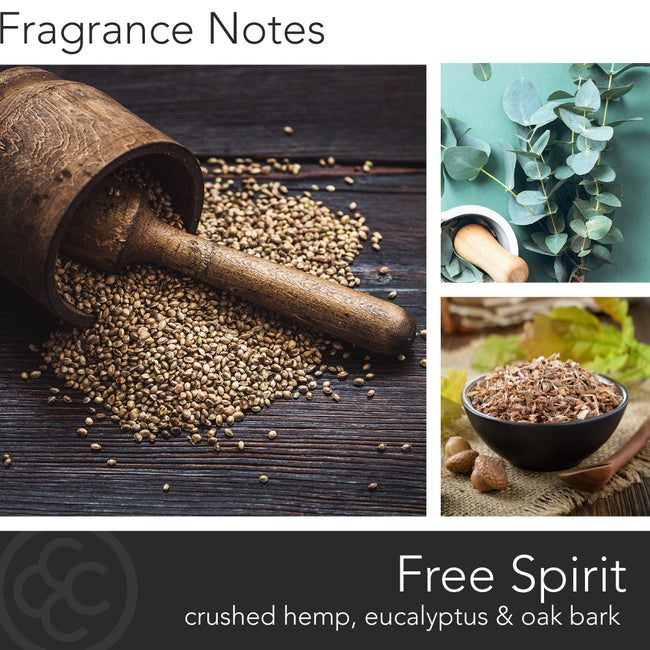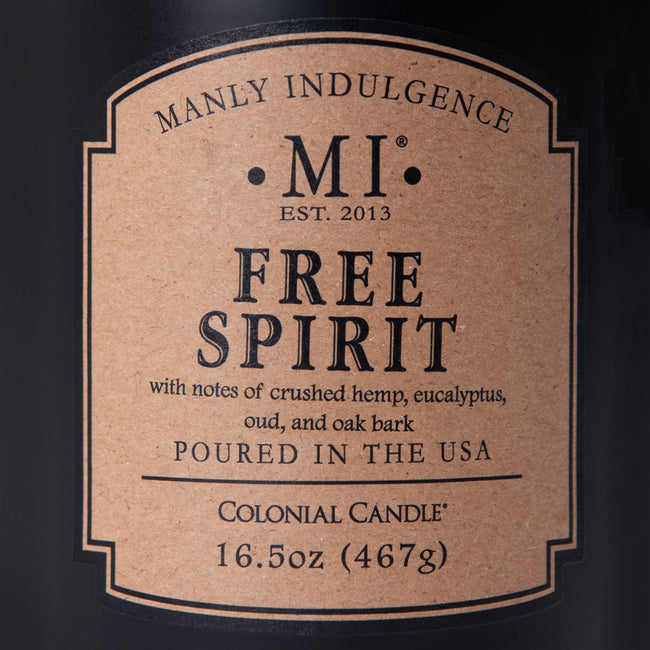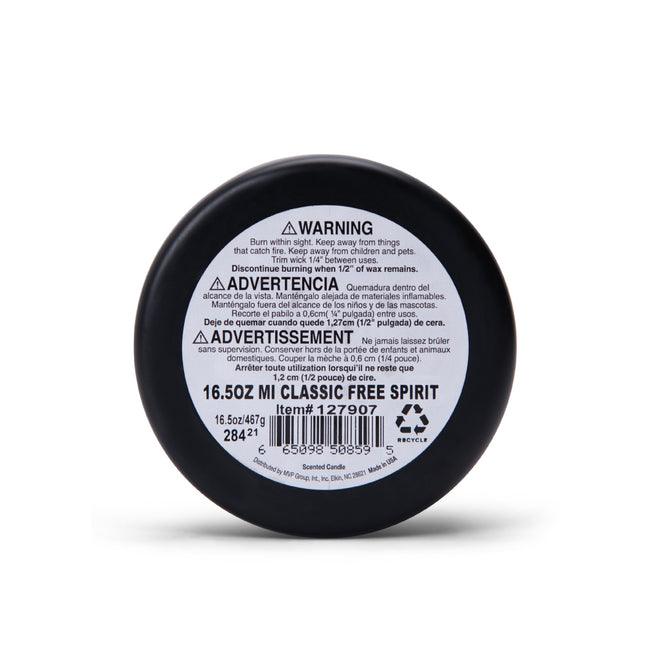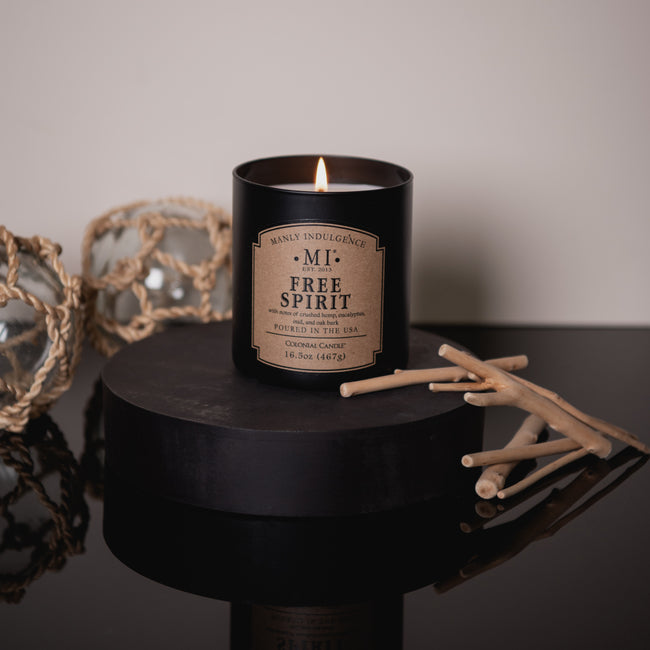 Uninhibited. Unconventional. You march to the beat of your own drum. Free Spirit embraces nature and organic fragrance with earthy hemp and a touch of guaiacwood for an unusual but deep fragrance. Welcome the earth into your home with this herbal fragrance that is uniquely you. The Manly Indulgence Classic Collection celebrates bold, daring fragrance with a sense of playfulness and irreverance. Poured into matte black jars and paired with a large kraft paper label, these have a distinctly cool footprint.
Release your inhibitions with Free Spirit. Hemp and smoked cedarwood with a touch of eucalyptus join for this smoky, delicious fragrance. This bold fragrance from the Manly Indulgence Classic Collection is 16.5 ounces of awesome. A black jar and black lid accent this neutral choice perfectly, with the ability to place this anywhere in your home.
FREE SPIRIT | Embrace your inner bohemian spirit with this earthy hemp scent. Rich hemp flower and robust oak join to make this powerhouse.
Live your life on your own terms. Follow your free spirit to new heights. Notes of hemp, wood, musk, and smoked cedar will keep you centered and grounded.
FRAGRANCE | T: aromatic, leafy green, citrus M: hemp seed, violet leaves, guaiacwood B:cane sugar, smoked cedarwood
Burn | Featuring a premium cotton wick, this soy wax blend candle has an approximate burn time of 60 hours.
CAREFULLY CRAFTED | This 16.5-ounce candle from the Classic collection by Manly Indulgence is proudly poured in the USA.
The Classic Collection by Manly Indulgence combines bold masculine fragrance with florals, herbs, and fruits to make a truly dynamic fragrance experience. Raw, fresh fragrance combines with playful personas to represent your own personal style. Classically styled matte black jars with black lids compliment these compelling fragrances.
Smell So Good!
I love this scent - it fills a large room.
Love
The candles smell amazing
Love
The candles smell amazing
Classic Collection, Free Spirit, 16.5 oz
Smell So Good!
I love this scent - it fills a large room.
Love
The candles smell amazing
Love
The candles smell amazing